Must See

in Andaman and Nicobar Islands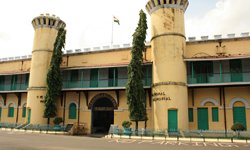 Cellular Jail
Cellular Jail a National Memorial, is a place of historic significance. The Jail, originally a seven pronged building with a central tower, is a massive structure comprising honeycomb like corridors. Presently, three of the seven wings remain. The Jail also houses a museum, an art gallery and a photo gallery. Memories of the freedom struggle and the experience of being imprisoned in the Cellular Jail are recreated in the Sound and Light Show in the evenings.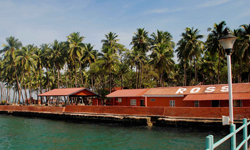 Ross Island
Ross Island was the erstwhile capital of Andaman and Nicobar Islands Islands. The island houses the ruins of old buildings like the Ballroom, Chief Commissioner's House, Govt. House, Church, Cemetery, Hospital, Bakery, Press, Swimming Pool and Troop Barracks, all memoirs of the British Regime. The island is a 10 minute boat journey from Phoenix Bay Jetty.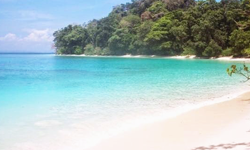 Radhanagar Beach
Radha Nagar beach is rated as a world class beach. Radhanagar Beach is a surreal experience. While walking on it one could hear the sound of waves gently splashing against the beach on left ear and on right ear one could hear bird song from the forest. Simply the best of both worlds. The clear, turquoise water also makes a beautiful just a position with the white, sandy beach. There is also some snorkeling, for anyone who wants to swim with the fishes.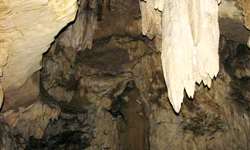 Limestone Caves
The lime stone caves, full of splendid stalagmites, stalactites and pillar rocks, remain one of the favourite tourist destinations. The trek to reach the caves is adventurous. The limestone caves remain largely unexplored and it is a unique experience. These ancient caves are located about 50 minutes (by sea) away from Baratang Jetty. The boat journey through the heart of dense mangrove forest is simply breathtaking. The boat ride here is a lifetime experience for some. Its something you get to see only in channels like NatGeo or Discovery otherwise.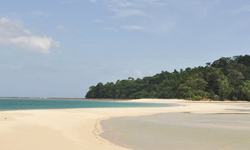 Ross & Smith Island
Ross Island (in Diglipur) offers a virgin beach bordered by a tropical forest. This island, at a distance of 20 minutes boat ride from Arial Bay jetty is an ideal spot for
Beach tourism

Adventure (trekking through tropical forest)

Research / Education (like scuba diving, snorkelling, and turtle nesting)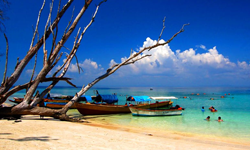 Smith Island
Smith Island offers a similar experience like Ross Island. This island also houses a small village of about 60 families. Eco rest houses are available for overnight stay. Turtle nesting during season is an added attraction.