Must do

at Andaman and Nicobar Islands


Andaman and Nicobar Islands has a lots of must see places. Sometime we find it very difficult to suggest our guest what they should see or not given a limited time.
Andaman offer everything for roamnce, leisure, adventure, nature lover, scientists and more. Andaman has sea, beaches, mountains, river, corals, sea life, cruises, sea plane, chopper, boats, car, bus and more I can tell you it has only one thing less and that is "the train".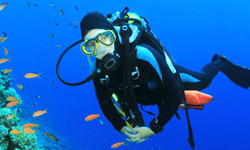 Scuba Diving
Scuba diving is probably the biggest activity on the island other than lying around and eating great seafood. The diving possibilities around the Andamans are vast and it feels that what has been discovered is only the beginning and even that is pretty great.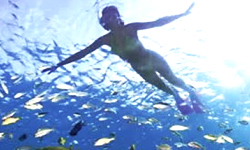 Snorkeling
Explore the underwater wonders of the Andaman Seas, see shoals of colourful tropical fish pass by, marvel at the coral reefs and watch other marine animals such as hermit crabs, sea anemones, giant clams, sponges, etc. Snorkels are available on hire at moderate rates in all these water sports centers.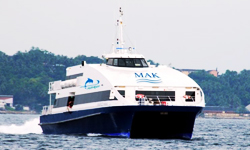 Cruises to Havelock
A major private initiative in passenger shipping service-M/s MAK Logistics, Port Blair has come up with a luxury passenger day cruise vessel-M.V. Makruzz connecting the most sought after tourist circuit in Andamans: Port Blair-Havelock. The 280-passenger capacity, fully Air-conditioned Catamaran, which can attain a cruise speed of 27 nautical miles per hour, will reach tourists in about 90 minutes to Havelock from Port Blair.